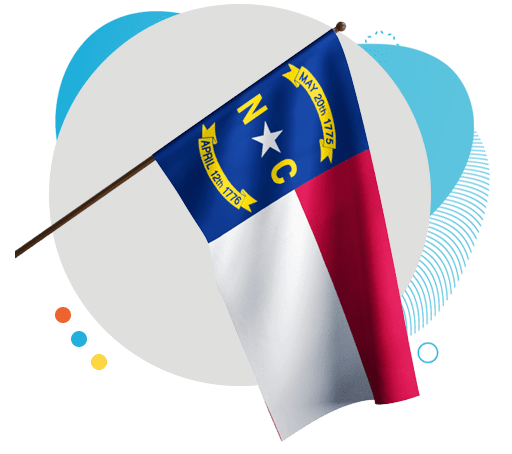 Homeschooling in North Carolina
Explore Homeschooling helps you take an overview look at homeschooling requirements and guidelines in North Carolina. North Carolina is a fairly straightforward state to homeschool in. With a moderate level of requirements, your homeschool goals will be easily accomplished. North Carolina is unique in being one of the few states to require notice if you stop homeschooling or move out of state.
Complexity

With some degree of reporting and accountability required, North Carolina ranks as a moderately challenging state to homeschool in.

Teaching

Parents in North Carolina must have a high school diploma or its equivalent to provide instruction. Your homeschool program is required to operate on a regular schedule for at least 9 months of the year, with an exception for "reasonable holidays and vacations."

Testing

North Carolina requires that you annually test your child with a nationally standardized test or other nationally recognized form of assessment. Your standardized test must cover specific subjects of instruction.
Registration

North Carolina requires a one-time notice of intent be filed with the Division of Non-Public Education when you begin homeschooling.

Grade Level

Homeschooling is allowed in all grades. North Carolina requires children between the ages of 7 and 16 to be schooled.

Reporting

North Carolina requires homeschoolers to track attendance and to maintain immunization or exemption records.
Advice For Homeschooling In North Carolina
While North Carolina takes a minimally invasive approach to regulations and requirements of homeschool families, staying diligent with your record keeping is still very important. Be sure to utilize a planner, online program, or other method for tracking daily attendance. It only takes a moment of your daily routine to track attendance, but it can cost you hours of time trying to recall correct attendance if procrastination is allowed to set in. Remember to keep an up-to-date record of you student's immunizations or exemption.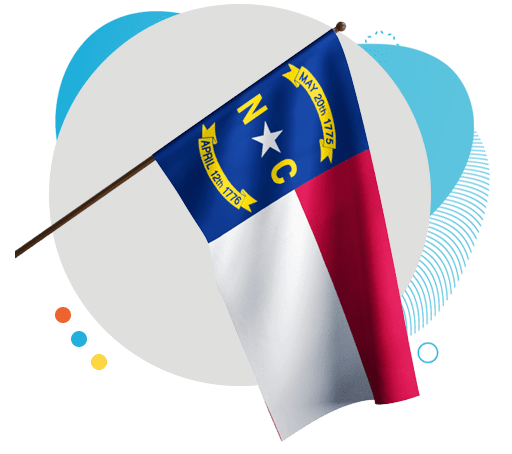 Over 100,000 students homeschool in the Tar Heel State of North Carolina!

North Carolina has hundreds of co-ops, tutorials and other homeschool programs!

North Carolina parents have had the right to homeschool since 1985.