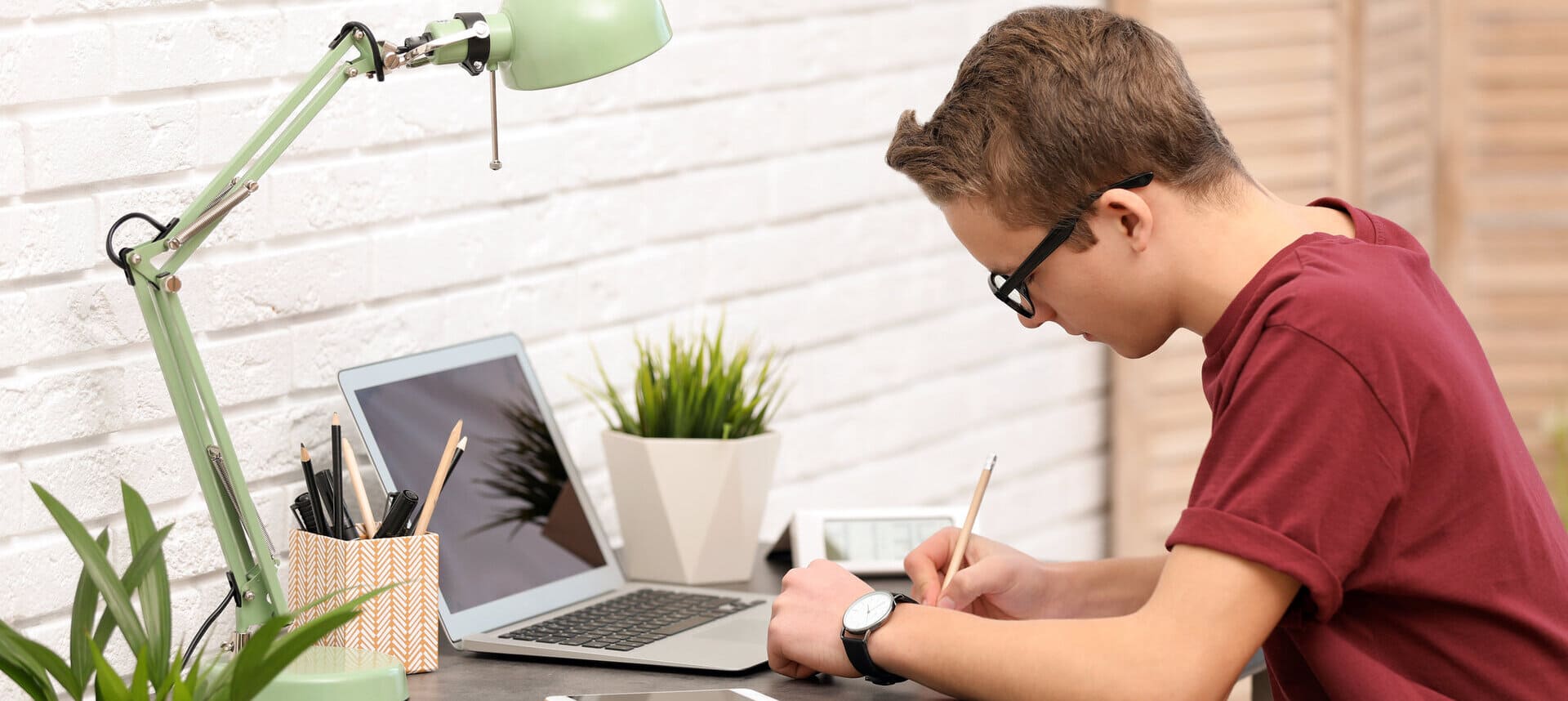 Guiding Teens Through the Writing Process
Do you teach writing in your homeschool? As the facilitator for a homeschool teen literature group, I have discovered that many homeschool moms don't even know where to begin teaching writing to their teens. It is an often neglected subject, dwarfed by algebra, sciences, and high school elective requirements. So, we set out to do a writing unit in our literature group, and the results were eye-opening to this former English teacher.
Two Types of Writers
I found that my teen writers basically fell into two different categories: formulaic writers and natural writers. It was clear that many of them didn't know how to structure a scholarly essay properly, but they definitively fell into one of these two types.
As you teach writing in your homeschool, discover where your teen falls on this spectrum and let him use the writing method that suits his learning and writing style best.
Formula Writing
The teens in our group who are more mathematically minded enjoy learning a "formula" for writing using diagrams and outlines to guide them through their essays. To them, writing is drudgery, and they have no idea where to begin. I taught the entire group how to use techniques such as brainstorming, Venn diagrams, and outlines to organize their ideas and figure out how to turn them into paragraphs. Working through these steps and thinking through an outline can help get the writing process going, and students find that most of the work is done before they even put their ideas into complete sentences. My "formula" students benefit from this the most and like having a step-by-step framework to structure their essays.
Natural Writing
The "natural" writers just want to write and don't necessarily find it helpful to go through the diagram/outline process. Instead of forcing a conventional approach to writing on them, I encourage them to do what works for them. Requiring students to write an outline or complete a diagram when all they want to do is write often creates meaningless busywork. If a writer can write an outline quickly and easily, their ideas have already been fleshed out in their minds. If told to write an outline, some of these students write their essays first, then create an outline from them. That really defeats the purpose of an outline, so why bother?
Recently, my oldest son, a natural writer, completed a college English class for dual enrollment and was required to write outlines and turn them in with all the drafts of his essays. Knowing how to do an outline was a useful skill in preparation for this class, but he wrote his essays first every time and only did the outlines because they were required.
The point is, there are many different approaches to writing, and just as kids have different learning styles, they have different writing styles as well. As homeschoolers, we can cater our writing instruction to the individual needs of each student. Teach them what the tools are and how to use them, and then let them use the ones that work for them.
Tips for Teaching Teen Writers
Realize that writing is a work in progress. Use tools such as note-taking, brainstorming, diagrams, and outlines to help flesh out ideas. The majority of the work of writing takes place before your fingers ever hit the keyboard. Research, thought, and planning are important steps in the process, especially when writing research essays.
Drafting is an important step that is often overlooked by students. They think that their paper is finished when they type it out. Always write a first draft with the intention of rewriting. Getting thoughts down on paper (or on screen) without worrying about format, grammar, or punctuation will allow ideas to spill out.
Once ideas are fleshed out in a first draft, go back and look for places that need more details and expand on those points. Add supporting evidence, quotes, and paraphrases, being sure to properly cite them in whatever format you are using. (My son's college class required MLA format, but if you check with the English department of a local college, you can find out which format would be most helpful for your college-bound student to learn in high school.)
Read through the first paragraph and find the thesis statement (topic sentence). If there isn't a clear one, work on fine tuning it to a specific focus that your reader will recognize. Make sure all of the rest of the essay supports the thesis and doesn't stray off topic.
Rewrite, revise, and rewrite some more. Finally, proofread for spelling, grammar, punctuation, etc.
Give students a grading rubric sheet to follow as they revise and proofread, so they have an idea of the standards of grading for their essays. In my son's college class, the instructor focused on one thing at a time when grading essays, amping up requirements with each one. A search online for "essay rubric" will help you find one, or create your own.
Guest Author: Anne Campbell, mommy to three boys (who think they live in a zoo!) is in her twelfth year as a homeschool teacher with the support of her husband of 27 years. A former public school teacher, Anne's joy is encouraging other homeschool parents that they are qualified and able to take charge of their children's education. When she started on her homeschool journey, Anne's oldest son was in kindergarten, and they decided to take it one day at a time, one year at a time. Now she has one student in high school/college dual enrollment, one in middle, and one in elementary, and all still at home. You can read more by Anne at her blog, Learning Table.