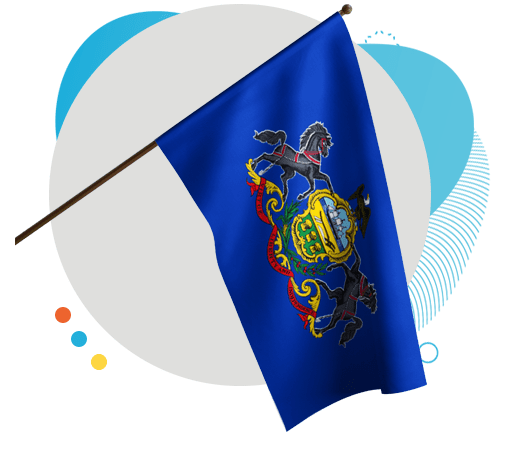 Homeschooling in Pennsylvania
Explore Homeschooling helps you take an overview look at homeschooling requirements and guidelines in Pennsylvania. Homeschooling in Pennsylvania is not for the faint of heart! This state is ranked as one of the most challenging states to homeschool in. Pennsylvania has detailed requirements regarding courses taught, hours spent learning, record keeping, and annual reviews to assess if your student is receiving an appropriate education. With four options to choose from, homeschooling in Pennsylvania is still accessible to those dedicated to educating at home. The Declaration of Independence, the U.S. Constitution, and the Gettysburg Address were all penned in Pennsylvania; with a history like that, it's no wonder this state is notorious for requiring diligent record keeping.
Complexity

Pennsylvania parents who wish to homeschool have three options which place most of the requirements burden "elsewhere." These options are instruction with a private tutor, enrollment in a satellite religious day school, and enrollment in an accredited satellite day or boarding school. Parents who choose to take responsibility for all instruction will be required to provide proof of an appropriate education.

Teaching

Parents who wish to provide instruction are required to have at least a high school diploma or its equivalent to homeschool in Pennsylvania. Students must complete a set number of days or hours of instruction which must include a specific set of courses, defined by age, as established by the Pennsylvania Department of Education.

Testing

In grades 3, 5, and 8 Pennsylvania requires students to take a nationally recognized standardized test that has been approved by the Pennsylvania department of education or participate in the Statewide administered tests to public school students. Pennsylvania homeschoolers are also subject to potential random evaluations at the request of their local superintendent and will have 30 days to submit evaluation results upon written request.
Registration

An annual notarized affidavit is required to be filed with your local superintendent prior to starting your homeschool program. This notarized affidavit must include seven key sections of information outlined by the state's homeschool legislation. It should be noted that Pennsylvania requires immunization records or exemption forms as part of your filed affidavit.

Grade Level

Homeschooling is allowed in all grades. Pennsylvania requires children between the ages of 6 and 18 to be schooled.

Reporting

Portfolios are required by the state of Pennsylvania. These student portfolios must include student work samples, standardized testing results, and a log of reading materials used for instruction, all of which are subject to annual review. It is further stipulated that your log entries must be made in the same timeframe as instruction is given.
Advice For Homeschooling In Pennsylvania
Being organized will help you a lot when it comes to maintaining required records, submitting assessments, and ensuring instruction in all required subjects. With good preparation and due diligence, meeting these requirements is a less daunting task! Be sure to have a solid curriculum plan, stay on top of your required log, and utilize proper tools such as a planner to ensure that you fulfill your required days or hours of instruction per homeschool year. You may even find that the detailed requirements relieve you from the stress of "where to start," when planning out your homeschool year.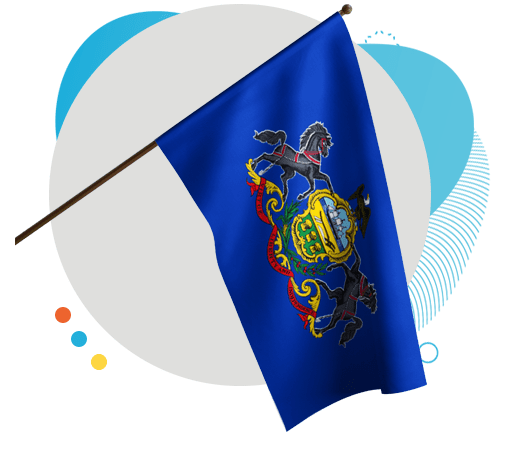 Over 75,000 students homeschool in the Keystone State of Pennsylvania!

Pennsylvania has a variety of enrichment experiences for the homeschoolers!

Pennsylvania parents have had the right to homeschool since 1988.