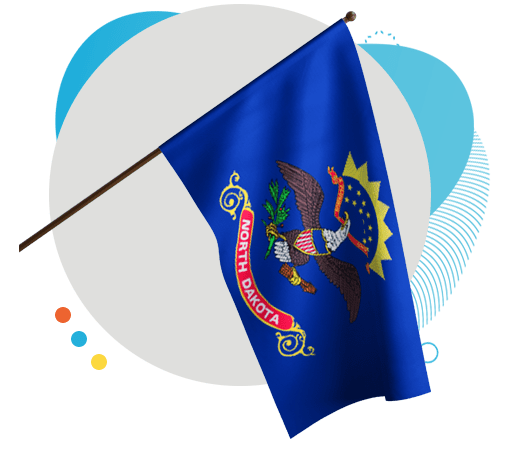 Homeschooling in North Dakota
Explore Homeschooling helps you take an overview look at homeschooling requirements and guidelines in North Dakota. North Dakota is a moderately challenging state to homeschool in. It is recommended that you do thorough research to ensure you are in compliance with all state regulations. North Dakota is the number one producer of honey in the nation. This comes as no surprise when nearly 90% of the state's land area – 39.1 million acres – is farms and ranches, making North Dakota a fun state for students interested in agriculture!
Complexity

North Dakota offers two options for education at home. Parents who wish to homeschool directly may do so, or homeschooling may be achieved as a private school. Requirements vary slightly between these options.

Teaching

Parents who homeschool are required to have a high school diploma or GED, unless they are monitored by a North Dakota certified teacher. Homeschool as a private school must be taught by a North Dakota certified teacher who has undergone a criminal background check. Required days of instruction vary from 175 to 180. North Dakota requires instruction in English language arts, including reading, composition, creative writing, English grammar, and spelling; mathematics; and social studies, including the United States Constitution, United States history, geography, and government. Additional specifics are required for 4th grade, 8th grade, and high school.
Testing

North Dakota requires your child take a standardized achievement test used by the local school district or a nationally normed standardized achievement test in grades 4, 6, 8, and 10, unless you qualify for an exemption.

Registration

Both options for homeschooling in North Dakota require annual notice of intent.

Grade Level

Homeschooling is allowed in all grades. North Dakota requires children between the ages of 7 and 16 to be schooled.

Reporting

North Dakota requires a yearly record of the courses your child has taken and your child's academic progress assessments, including any standardized achievement test scores.
Advice For Homeschooling In North Dakota
Being organized will help you a lot when it comes to maintaining required records, submitting assessments, and ensuring instruction in all required subjects. With good preparation and due diligence, meeting these requirements is a less daunting task! Be sure to have a solid curriculum plan, stay on top of your required reporting, and utilize proper tools such as a planner to ensure that you fulfill your required days or hours of instruction per homeschool year. You may even find that the detailed requirements relieve you from the stress of "where to start" when planning out your homeschool year.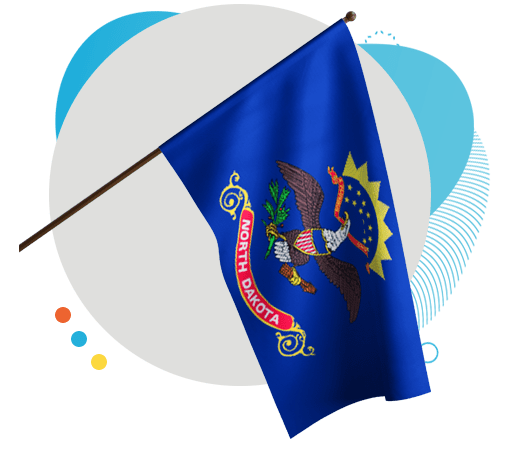 Over 10,000 students homeschool in the Peace Garden State of North Dakota!

North Dakota has an array of co-ops and tutorials for the homeschoolers!

North Dakota parents have had the right to homeschool since 1989.
Explore Homeschooling Holiday Crafts & Recipes
Need some help celebrating holidays throughout the year? Follow the link below and find a resource full of crafts, recipes, and fun suggestions for celebrating not just Thanksgiving and Christmas, but so much more!