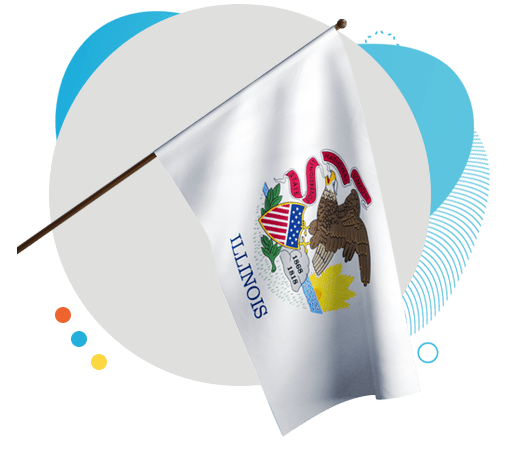 Homeschooling in Illinois
The state of Illinois offers one avenue for homeschooling. Your home based instruction will be viewed as a private school, and you should use this term when when dealing with government officials. Other than six required subjects, Illinois has no other mandates or requirements for homeschool families. Illinois is ranked as one of the easiest states to homeschool in. Illinois has earned the nickname "Land of Lincoln" for being the state where the 16th president of the United States, Abraham Lincoln, spent most of his life. This makes it a great state for historical field trips.
Complexity

With practically no requirements on homeschooling, Illinois is ranked as one of the easiest states to homeschool in.

Teaching

Illinois stipulates that instruction must be given in English and provide adequate course of instruction in the following subjects: language arts, math, biological and physical sciences, social sciences, fine arts, and physical development and health. No teaching certification is required.

Testing

Illinois does not require standardized testing or assessments.
Registration

Registration of intent to homeschool is voluntary and not required.

Grade Level

Homeschooling is allowed in all grades. Illinois requires children between the ages of 6 and 17 to be schooled.

Reporting

Illinois requires no level of reporting or record keeping.
Advice For Homeschooling In Illinois
While Illinois has no legal requirements for record keeping, good records will benefit your child in many future endeavors. Continuing their education, entering the military, or passing a background check for employment will all require some level of proof of education. You can facilitate this by keeping track of attendance and keeping records of curriculum utilized, test results, and any other documents showing your child has received a solid education.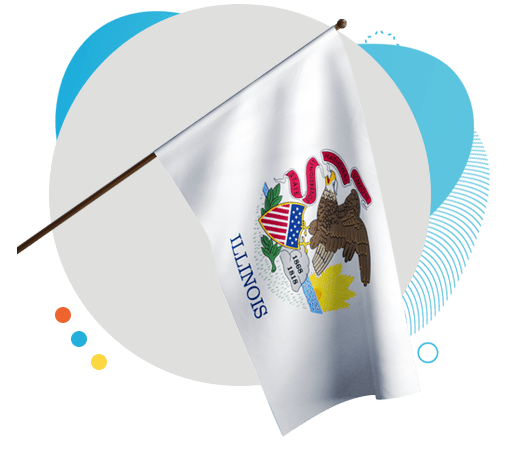 Over 75,000 students homeschool in the Land of Lincoln State of Illinois!

Illinois has over 100 homeschool tutorials, co-ops, and enrichment programs!

Illinois parents have had the right to homeschool since 1974.
Explore Homeschooling Community Kindness Ideas
Looking for field trip ideas? Follow the link below to explore how to use field trips as a platform for acts of kindness in your community.