Homeschooling in Connecticut
Explore Homeschooling helps you take an overview look at homeschooling requirements and guidelines in Connecticut. Connecticut has never passed a homeschool statute; from the earliest years of homeschooling to the present, parents have homeschooled under the "equivalent instruction" exemption within the Connecticut compulsory education statute. This exemption was written out in the year 1885. This exemption was updated in 1895 and again in 1949. In 1982 guidelines were given by the State Education Commissioner to school districts administering this exemption. In 1990, new guidelines were issued, but without the force of law behind them, adherence is voluntary.
Complexity

With no actual homeschool statute in place, the only true legal requirement of homeschoolers in Connecticut is mandated subjects. Connecticut ranks as a very easy state to homeschool in.

Teaching

Connecticut does not have requirements for any kind of teaching certification. Instruction in the following subjects is required: reading, writing, spelling, English grammar, geography, arithmetic, U.S. history, and citizenship, including a study of town, state, and federal governments.

Testing

Connecticut does not require standardized testing or assessments.
Registration

Connecticut does not require notice of intent to homeschool. It is, however, recommended that you file an annual notice of intent to homeschool with your local superintendent to avoid questions of equivalent instruction.

Grade Level

Homeschooling is allowed in all grades. Connecticut requires children between the ages of 5 and 17 to be schooled.

Reporting

Should you choose to file a notice of intent to homeschool, be prepared to attend an annual portfolio review meeting. This annual review is optional, but may be requested.
Advice For Homeschooling In Connecticut
While Connecticut has no legal requirements for record keeping, good records will benefit your child in many future endeavors. Continuing their education, entering the military, or passing a background check for employment will all require some level of proof of education. Prepare well for this by being diligent to track attendance and keep record of curriculum utilized, test results, and any other documents showing your child has received a solid education. Be sure to retain proof of instruction in all state mandated subjects.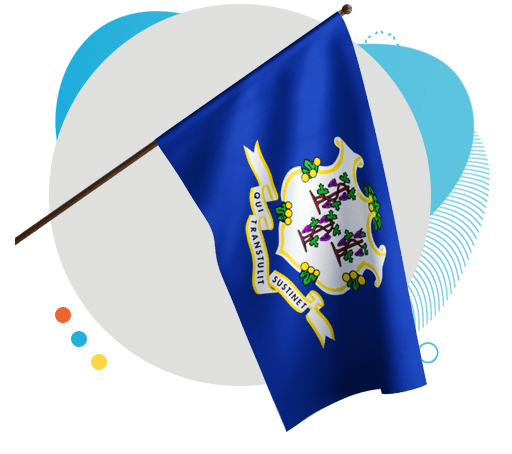 Over 15,000 students homeschool in the Constitution State of Connecticut!

Connecticut has a variety of enrichment experiences for the homeschoolers!

Connecticut parents have had the right to homeschool since 1885.
Explore Homeschooling Community Kindness Ideas
Looking for field trip ideas? Follow the link below to explore how to use field trips as a platform for acts of kindness in your community.